Voxel Studio
Create next-generation environments and models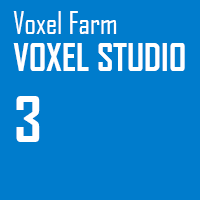 Buy now
Pricing
$19 USD per year
Per-seat license
Features
Intelligent Biome Generation System
Continent and Landmass Generation
Huge, custom shaped procedural objects
Procedural lakes and ocean generation
Custom voxel layers
Creation of Voxel Instances
Procedural planting of mesh and voxel instances
Robust and simple voxel edition tools
Import and use traditional 3D meshes
Supports UV-mapped and textured models
Voxel clipboard: Copy, Cut and Paste
L-System Editor and Debugger
L-System output voxelization
Export scenes and models to DXF
Export to Voxel Farm INDIE and PRO
Export procedural heightmaps and masks
Farm Cloud: Real-time multi-user edition


System Requirements
Windows 7, 8 or 10 (64bit)
Multi-core CPU
Dedicated GPU (Nvidia or AMD)
Overview
Voxel Studio is an advanced content creation tool. It can be used to create large, rich and detailed procedural environments, buildings and objects for your projects.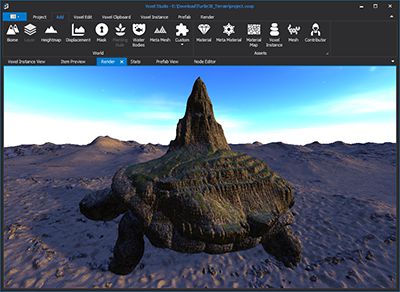 Voxel Studio also allows creators to modify the generated content and add new content with great precision using a simple yet powerful set of voxel edition tools.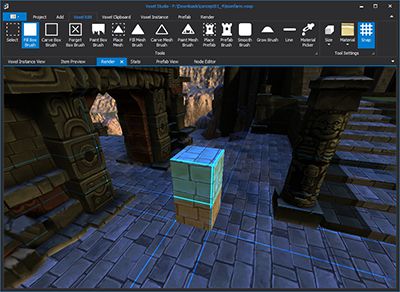 While it is best used as a creation tool for Voxel Farm INDIE and PRO, Voxel Studio allows exporting procedurally generated content in the form of heigtmaps and masks. You can also export your voxel creations as textured meshes in FBX format.