Voxel Farm INDIE
For games and applications targeting Windows OS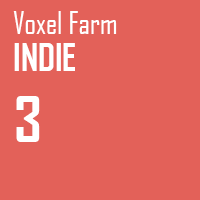 Buy now
Pricing
$295 USD per year
Per-seat license
Features
Includes Voxel Studio
Voxel Farm Engine Core
Procedural Terrain Module
Meta-material and Meta-mesh Module
Voxel Instancing Module
Sandbox Module
L-System Module
Unity Integration
Unreal Engine Module
Multiple Example Projects
Binary SDK
Windows OS only
System Requirements
Windows 7, 8 or 10 (64bit)
Multi-core CPU
Dedicated GPU (Nvidia or AMD)
Unity3D
Unreal Engine 4
Overview
If you are looking to develop games and applications for Windows, Voxel Farm INDIE may be all you need.
This product includes all procedural generation components. The Sandbox module for real-time editing and destruction of voxel content is included as well.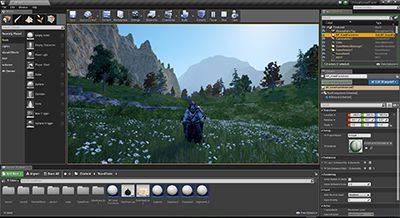 Components are included in binary form. You will be able to extend the Voxel Farm Engine's functionality by using the Voxel Farm APIs. The binary SDK includes multiple examples and full source code for Unity and Unreal Engine integrations.